I changed up my FreeBird TKL a little over the past few day. Last night I swapped out the Cherry Profile Gentlemen Keycaps with MT3 BoW and on Friday I swapped the Aluminum Plate with the FR4 Plate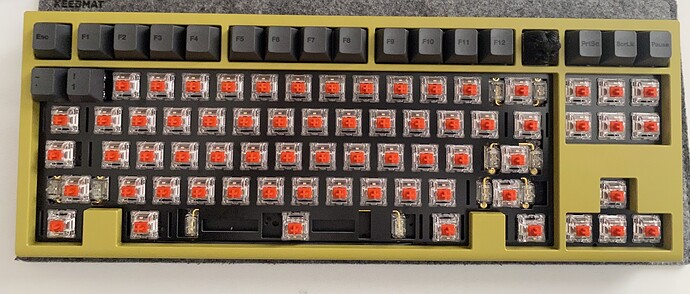 FreeBird TKL -
FR4 Plate
MT3 BoW Keycaps
Glorious Fox Switches
Durock v2 Stabs (Krytox 205g0 & Dielectric Grease)
PollyFill
ForceBreak
Rubber Dampener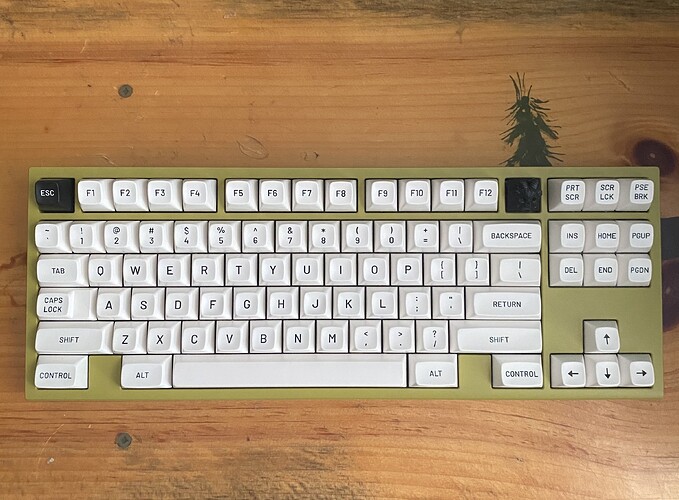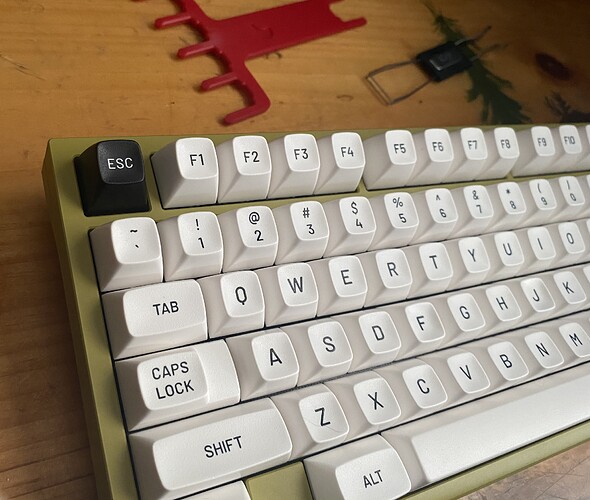 Lord I need me a mt3 BOW set for my next build . That looks awesome
Glad that set is getting put to use and not sitting in a box in a closet.
Decided to swap out the keycaps on the Arc60 and try out JTK's HSA profile
Also, I am a bit of a masochist, so I went with the Fingerprint Magnet WoB set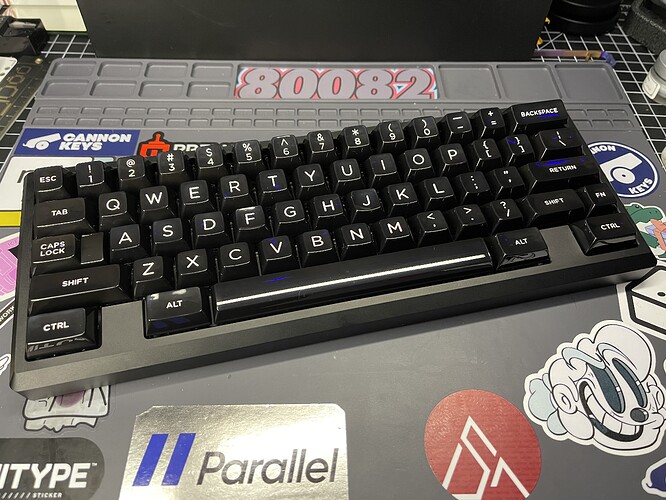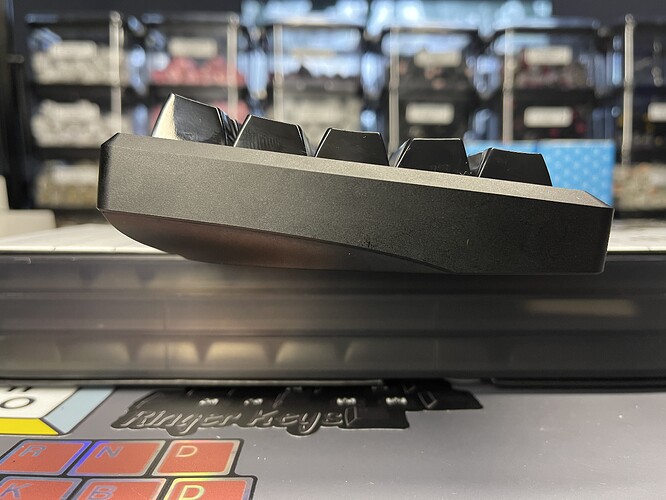 Not enough fingerprints, 5/10.
I have taken to typing with latex gloves on. Works like a charm!!

Here's my most recent build: the OG60.
I do have a few minor gripes about this board other than 60% being slightly too small in my opinion:
There's no solderable version of the PCB. What is cool is that the hotswap board covers a serious amount of layouts. But what this also means is that many of the hotswap sockets are in various directions, so Cherry keycaps are going to have interference no matter which layout you choose. A solderable board would fix this (and be more fun). As it happens, I'll likely only be using SA or MT3 on the board (SA for now, but I like swapping caps a lot).
The PCB supports stepped caps, BUT THE PLATES DO NOT!!! Argh!!! whose idea was this? Ugh. I am guessing they provide plate files so you can print your own, but what a misstep in my opinion.
Other than that, I love the look of it, the feel of it, and the typing feel.
OG60 Creamy White. I used all padding supplied (EVA switch pad, case foam, PCB foam) and the PC plate.
Gecko Silent Linear switches (with a single lubed aqua king for the FN key as I was 1 switch short).
Staebies lubed with 205g0 & XHT-BDZ on the wire. I was able to use "extras" sitting around from other smaller form factor builds like 75% (i.e. I didn't have to open a brand new package).
SA 8010: I've been waiting for this board specifically to use this set with. I love it. At some point I may swap it out for MT3 9009, which is another obvious contender.
I partly wish I'd done split backspace since this won't be a daily driver, anyway, but I didn't want to take the whole thing apart just for that. I'll probably tweak it in the future.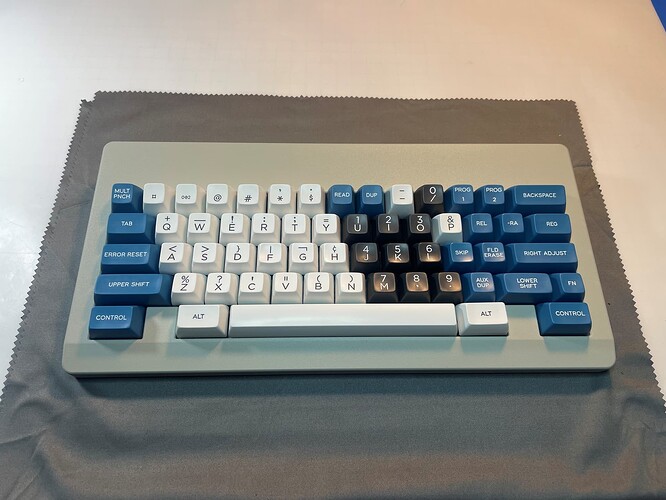 Thanks


Couldn't wait till the weekend so I just went ahead and built my qk60



Turned out really nice even though these are just my holdover caps
Finally got around to building my zoom tkl…akko cs air switches…novel keys cherry ember keycaps…love the switches and its my first tkl which I thought I would hate but its not bad.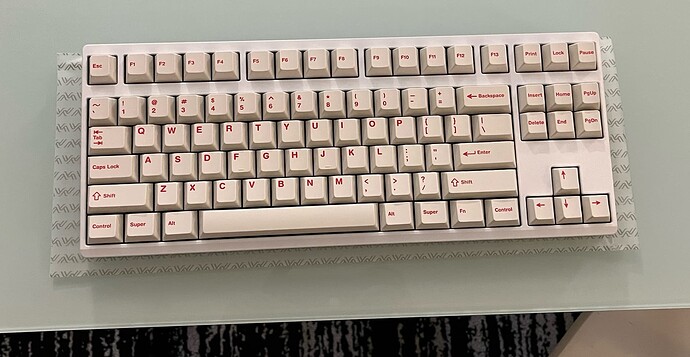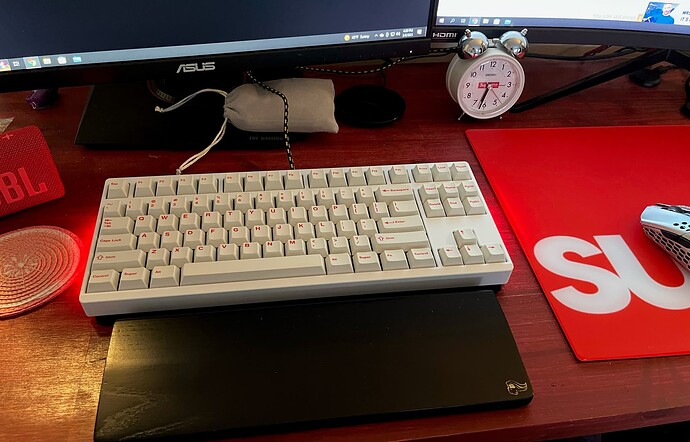 Those are some great looking caps!
Ya I bought them for a different build and ended up going with something else and they've been in my closet since and I thought they'd look pretty good on this especially with the red back. Simple but red…I love anything red

Yeah, they fit that build perfectly.
Not a new build, but a modification of an existing one. I like to swap my caps around a lot (not least of which since I have so many more than I have boards).
So, I present my angel with GMK Bento + the deskmat. I do think GMK Sunset Surfing suits the angel better, but Bento is also no slouch! The specs for the Angel build are in this thread (somewhere) if you care to see that.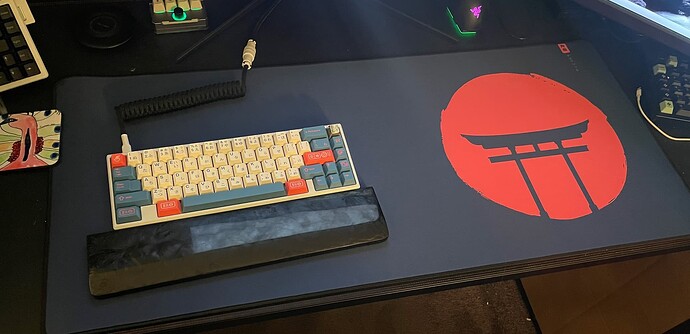 Bento is a nice looking set. Have mine on the Freebird TKL still.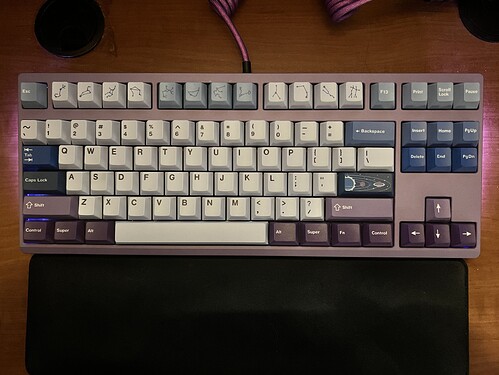 Zoom TKL build
Updated for Specs:
Board: Zoom TKL with Polycarbonate plate, PORON plate foam, PORON switch foam, PORON PCB foam and PORON case foam (no tape mode)
Keycaps: Kinetic Labs Nice PBT Galaxy
Switches: Kinetic Labs Moon V2 (factory lubed)
Stabilizers: Durock V2 (lubed with G Lube)
It turned out great! I love that keycap choice, it looks good with the case color