Have to pay the cat tax.

This is very clean. Looks amazing. I'm sure that sounds and feels great.
How do you like the foam and plate combo? Was thinking about getting my hands on one of their plates, but they're sold out of the FR4 currently.
AVX Works makes a really nice FR4 plate and is in-stock…
I have it one one of my GMMK Pros and was really impressed with the quality and sound.
Just checked it out and i'm impressed!! Looks gorgeous, i'm going to grab one now! Are you rocking any aftermarket foam with it? Out of curiosity what switches are you using with it?
I originally started with Glorious Pandas, but switched out to Gateron North Poles because I am realizing that I am probably more of a Linear kind of person. Also, RGB looks great on them!!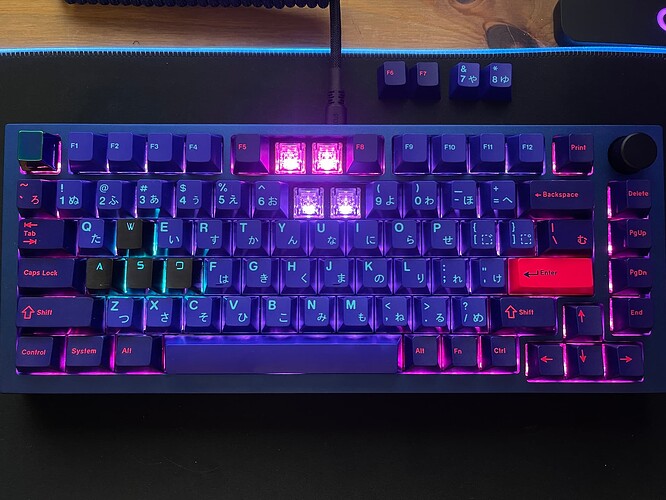 How do you like the North Pole switches?
Couldn't think of where to share this, but I just noticed the GMMK Pro in the NVIDIA keynote trailer!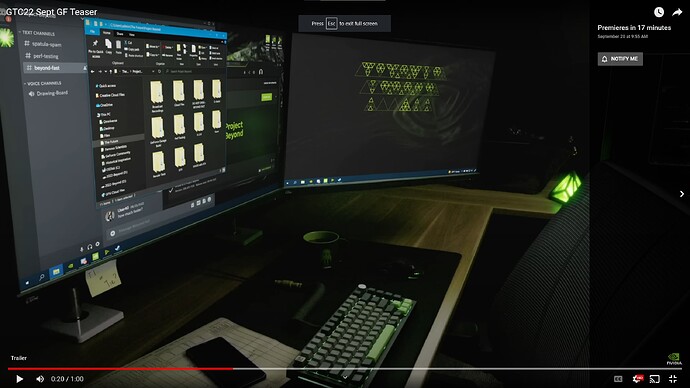 Yeah Glorious RT'd and mentioned even they know what keyboard to use. More importantly, the bottom right folder name is "XXX in RTX".
I'm done

Noticed that too, I love it.
@Indigochicken Nice eye, and it is in the Future Folder also. The Sticky Note though "T.I. or Tie?" that gave me a good chuckle

I knew they were going to be good out of the gate, but went ahead and lightly lubed them with a bit of a 105/205 mix. They feel great and really let the RGB shine through.
Updated Build:
E-white Flex kit, GSV2 Stabs, Glorious Lynx Switches, Red Samurai Keycaps, FR4 plate, StupidFish plate foam.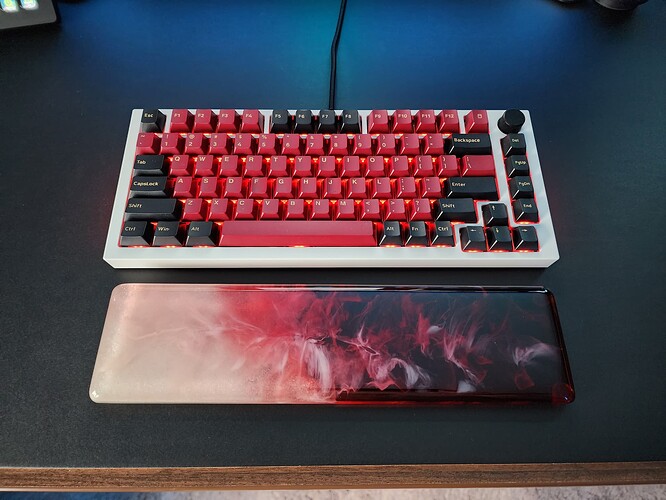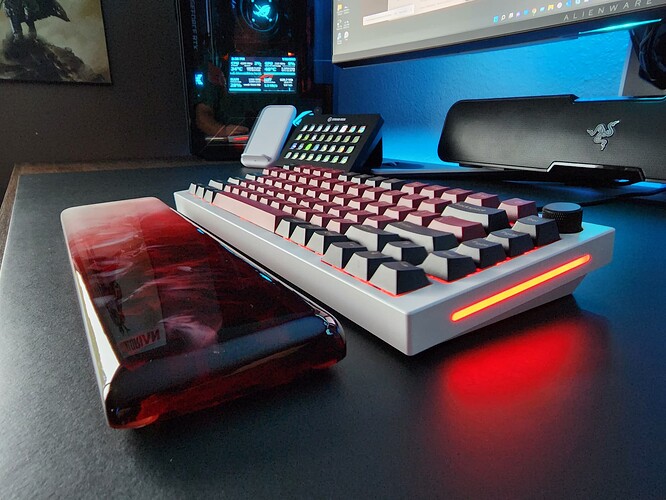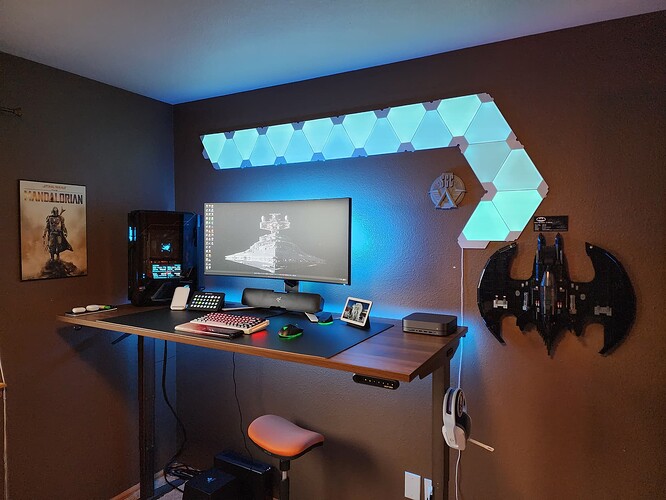 Very nice! Love the board, and the whole BattleStation is nice and clean
That wrist rest is the chef's kiss on the whole thing. Beautiful build and setup
Clean setup! Love the Batwing!!
I just purchased the GMK Laser Gaijin & Blocknet Keycaps from Drop they both are priced at $48 right now, so $96 for the both of them. Had to pull the trigger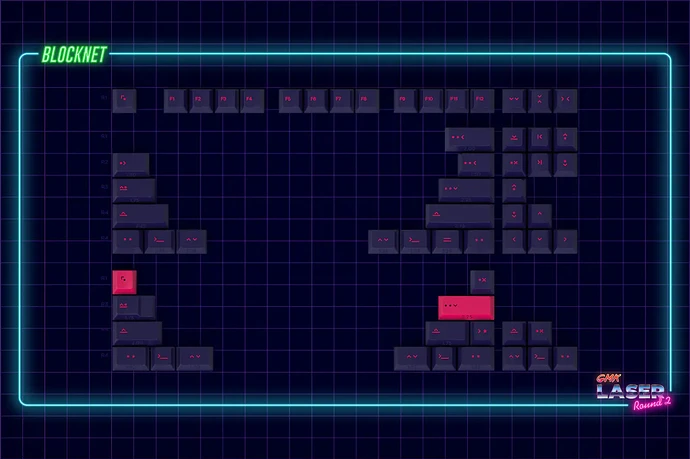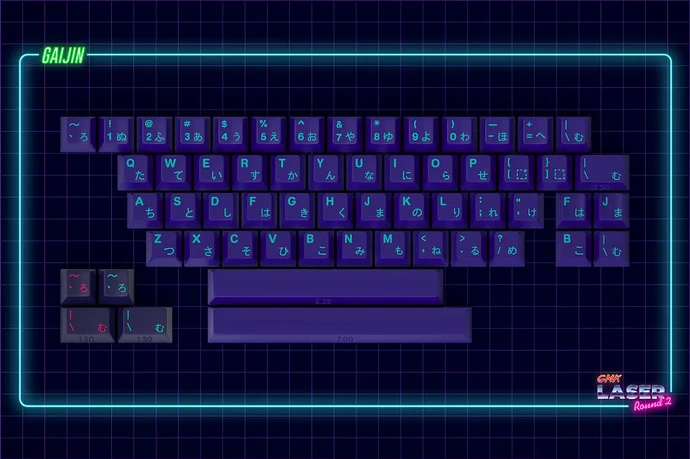 My plan is to put the GMK Laser set on my GMMK Pro and then when my Zoom65 EE Scarlet Red W/ Mirror Gold Weight & Knob gets here I will put the GMK Red Samurai set on that