Friends, I am so pumped to announce the launch of the Glorious Forge!
Glorious Forge is our new sub-brand, where we will release new, unique, and experimental products requested by our community via small-batch Group Buys. This means you'll see new colorways, sizes, layouts, materials, shapes, components…the possibilities are endless!
To me, the most exciting aspect of this new sub-brand is the opportunity to collaborate with our community. Glorious has always focused on responding to the needs of our community, and Forge will allow us to work together with fans and creators to bring new ideas to life!
For more info on Forge, please check out this blog post.


OUR FIRST OFFERING!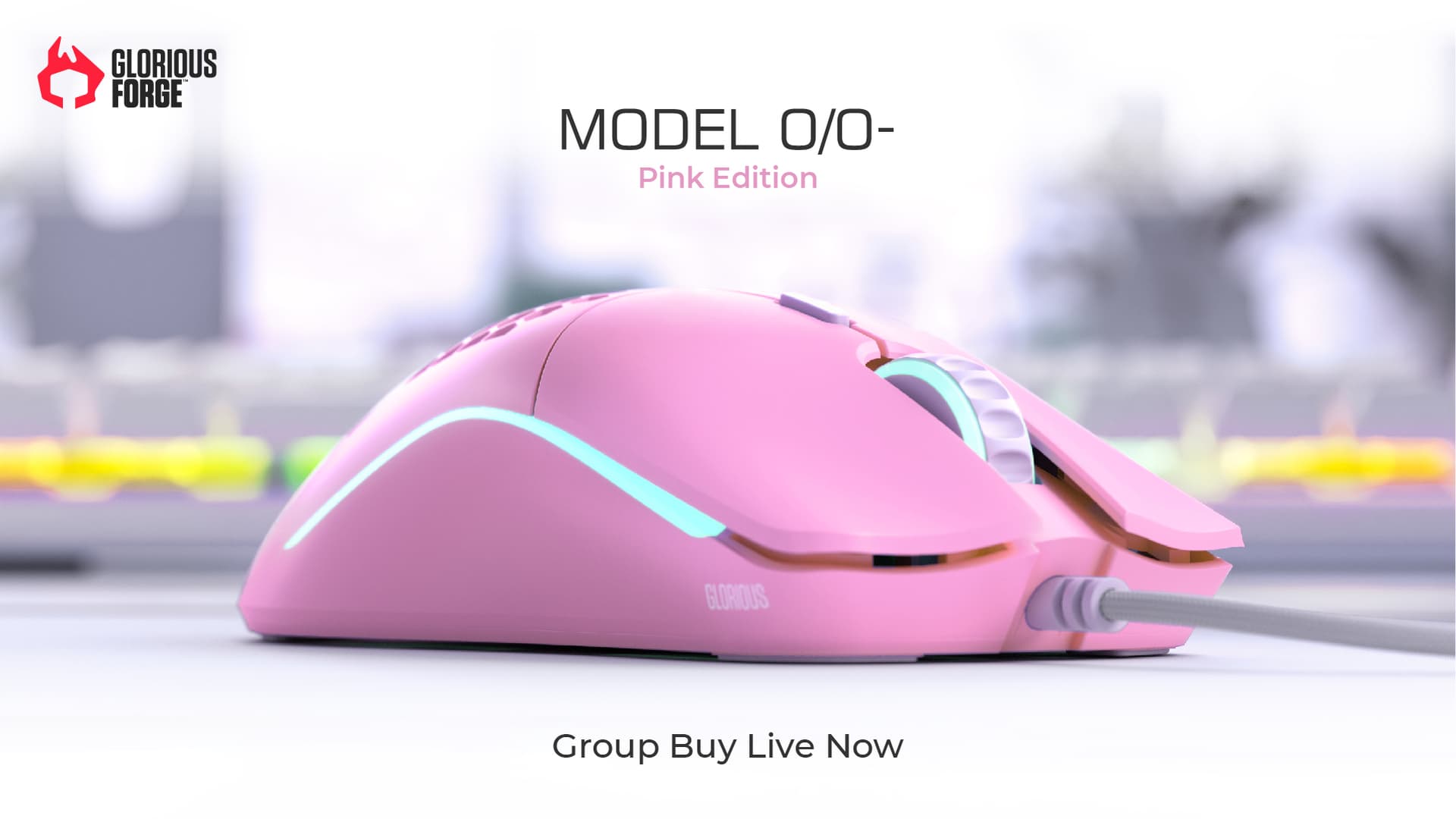 Our first product available through Glorious Forge is much requested, the return of the Model O/O- Pink Edition!

This Group Buy will be available today (4/27/22) through May 11, 2022 at 11am CT, so make sure to get in before it closes!


WHAT IS A GROUP BUY + HOW DO I JOIN?
if you're unfamiliar with group buys in general, they're similar to product pre-orders, with the key difference being the product itself is not produced until after the group buy ends and all orders are placed. This does mean a slightly longer wait time than a traditional pre-order, but it also allows us to offer our customers more variation in product styles, colorways, and collaborations. In essence, you may wait a little longer, but you get a really cool product in return

To join this Glorious Forge Group Buy, head over to the Model O/O- Pink Edition page and click the ENTER GROUP BUY button. You'll see a popup asking you to acknowledge the conditions of the Group Buy, after which your Pink Model O/O- will be added to your cart. You can then proceed through the checkout process as you usually would.
Please note: All items included in the order with the Group Buy item will ship at the same time, meaning all items will ship when the Group Buy ships.
We'll send you an email letting you know when your Group Buy order has shipped, and we encourage you to check in on this post or the product page from time to time for general updates on the status of the Group Buy. For more details about the Group Buy process, check out our blog post here.
If you have any additional questions, tag me in a response below. I'm really looking forward to hearing your thoughts on this new venture!