New profile keyboard project
Stage: Pre-Development
Estimated Group Buy Start Date: TBD
New profile keyboard

Hot

or cold


ortholinear?
split?
Alice keyboard, calling it
104-key full-sized Pro?
Pro TKL?

my life would be complete with a 96% pro lol
Hoping for a Pro TKL!!
With the current trending, I wouldn't be surprised if it was an "Alice" design, which just isn't my cup of tea for a keyboard.
Pro is already super close to a TKL would be a poor design choice IMO. Nothing to warrant buying it for 4 extra keys wouldn't mind the knob disappearing tho. I'd put money on it being an Alice style but rather see a spilt board because you get the same effect if not more options on angles.
This! Ergo, Alice or split!
I had a Microsoft Natural Keyboard back in the day. Is the Alice profile any different than the MS Natural/ergo profile? I know the MS Natural had non-standard keycaps at the split, but it looks like the Alice uses typical keycap dimensions. Is that the only difference?
They're pretty close except for no number pad and some missing navigation keys. As well as the split spacebar. Essentially take the GMMK pro and do the same v slant.
Keychron makes the q8 so kind of why id be disappointed if they go for this.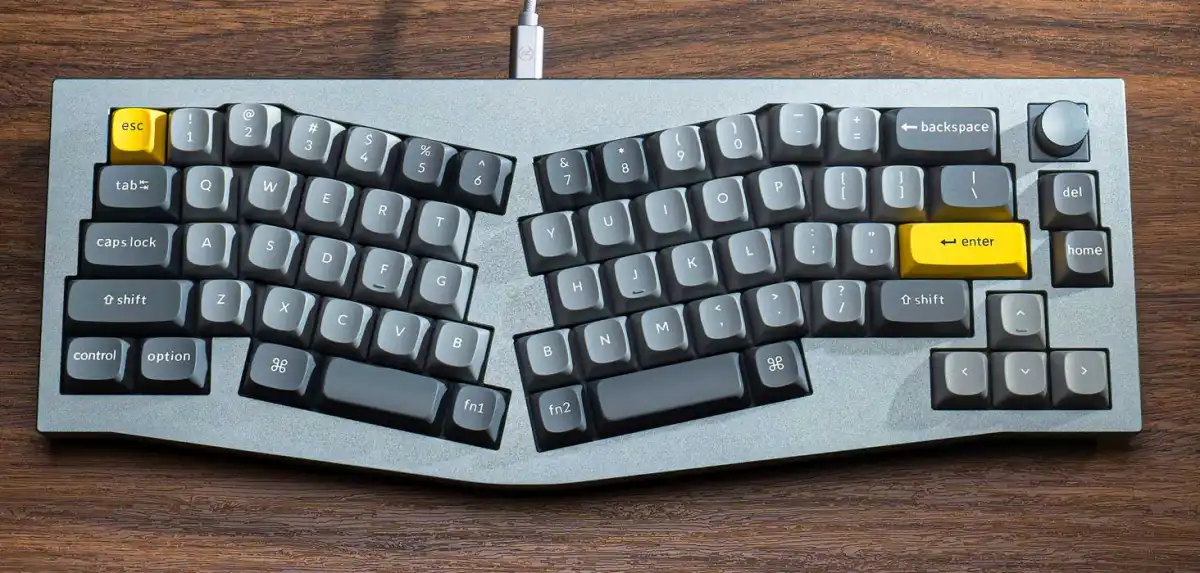 I would like to see a Split but would also like an Alice as well. I'm excited to see what it is, can't wait
I just got an Alice but I'd pick up another if it had the function keys on it!

I just picked myself up an Alice Keeb as well, the Keychron Q8 and I have to say I love it. It's sound profile is really nice with the Aluminum Case and Plate IMO and it has a lot of flex with its double gasket design which is really nice. I have Glorious Fox Switches on it and I love the typing experience, the Q8 and Alice Keebs in general are really fun Keebs to use