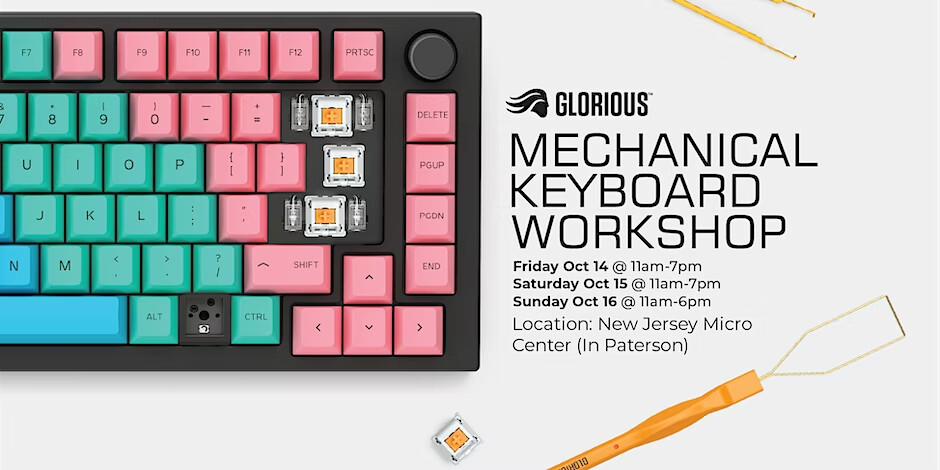 From Friday, 10/14 - Sunday, 10/16 you can join Glorious at the north New Jersey Micro Center for our mechanical keyboard workshop.
Whether you're a keyboard newbie interested in learning more about the hobby or an experienced vet who just wants to geek out about keebs, our knowledgeable enthusiasts will be on-site to talk about all things mechanical keyboards.
Want to try out some of our boards and switches? Got questions? Ideas? Have a custom build to show off? Stop by!
A full lineup of GMMK PROs and all accessories will also be available in-store for purchase. We'll even help you pick out parts and put them together!
We'll also have surprise giveaways, contests, and a Keyboard Beauty Contest. Bring your favorite build with you to the event and we'll snap some pictures. At the end of the event, we'll host a vote on our social media and community channels. The participant who wins the vote for the best-looking board will receive a custom-built GMMK PRO. More special prizes will be available for runners-up.