I still got that sticker somewhere around my office.
Someone needs to break out the Jersey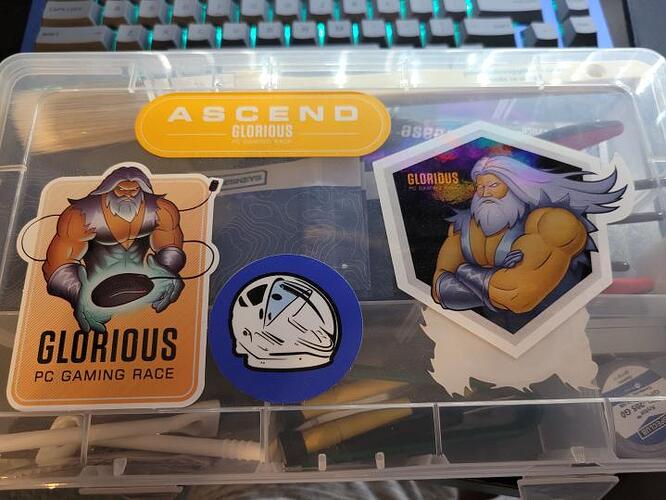 Wish I had held onto some of the originals from when I first got into keyboards, but heres what I have. Yeah
@jzaine7
, the jersey is going to be the real OG fan flex.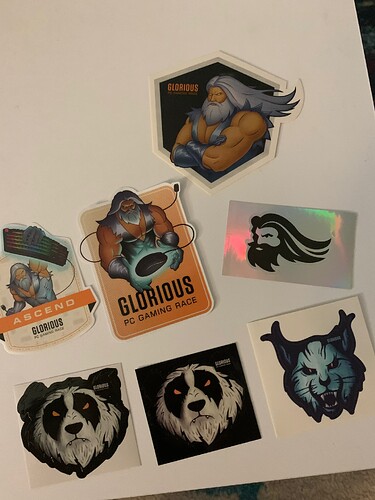 Not sure which one is the oldest….the amount of stickers I have for someone that doesn't collect them I just always toss them with the rest when I see them i don't know whether I should be proud or disgusted with myself

.
These are dope. I have the ascend yellow sticker too!
Awesome. I have a small filing cabinet that I stick most of mine on. Then I save some of the duplicates. I'm just nerdy like that, I guess.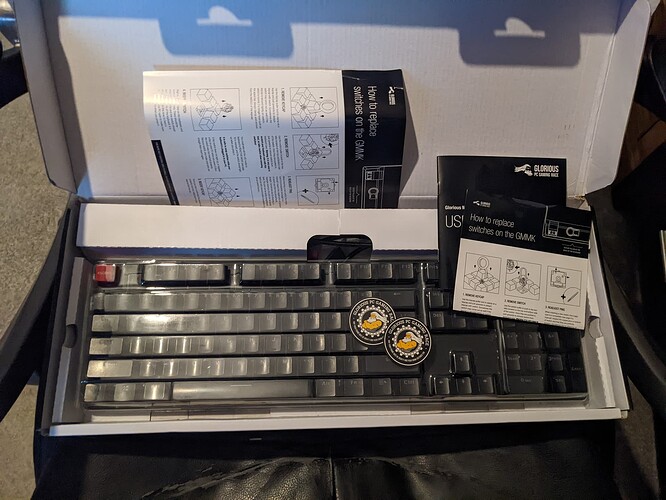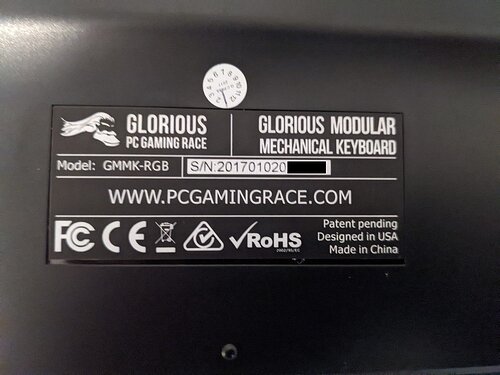 I remember serial number was important for selecting which version of the software to download, which has been replaced now it seems. I also may be completely wrong but didn't the company change name at some point? I thought my first board packaging had GPCMR branding, but evidentially not. I'm sure at some point there was a branding change. I also thought there was a sticker with different branding, though these are the same stickers I got with the ANSI and ISO versions of the board. This is definitely the first sticker I got. Shiny version which came with the D is on my laptop.
I also can't seem to find the original LTT video that pointed me to Glorious, though I remember the focus on the modular principles, as well as full RGB for niche switches, specifically Gateron greens. It's the reason I have only ever used green switches to date, though I've looked at maybe trying reds or silvers. My memory is a mess now.
Same. My GMMK 1 I had to use the serial number to get the correct firmware.
This was last month.
Friend : "Have you heard of the Model O"
Me : "What the heck is a Model O?"
That's Dope! Hopefully a gold cap finds it's way to you!
FINALLY! I've been waiting for someone to post the jersey since this started.
I started with the sticker, but that one is still in circulation it seems, so I have to try harder.
I have a set of the OG Aura keycaps with the odd font.
The Jersey! Beautiful. I was not aware of glorious when the jerseys were a thing. Very cool to see.
Maybe there will a revitalization of the Jersey through GLxA? Maybe?
@Millions a revamp jersey for glx is a bright idea! Millions could probably send feedback for us.