Haha that is awesome, he is gonna be a master gamer. My son has been playing Roblox on my PC the last year or so (prior it was iPad) he is already a pro at typing and gaming on the PC. Im gonna be building him his own PC for Christmas
Ryzen 5 3600x
MSI 2060
B550 MB
16gb RAM
1tb Storage
500 watt PSU
White Apevia Crusader Case
He is only going to be playing Roblox so it doesn't have to be a super powerful rig and most the part I have already from upgrading my rig a while back. Just got to snag a MB, Storage, and a case and it will be ready to go.
I'll be giving him my GMMK 2 65% for his Keyboard and I will either let him have my Model I Wired since I plan on picking up the Model I 2 Wireless here in the next couple weeks or I will pick him up a new Model D- or O- Wireless in white to match his PC case.
I have not been fortunate enough to be able to get in on any of the Forge Mouse Group Buys yet because paydays just have not lined up for me so he won't be getting a Glorious Forge Mouse but I'm sure he will be excited to get everything he is already getting. I know i am excited about it hahaha

Just got it yesterday as well. It nice. Does the g floats for the model O fit the series one as well?
Sorry @Millions but I must complain a little to vent out some frustration… I read all these posts and images about the mouse what I ordered and paid at the same time and after weeks there is still no update with it
I made this image today: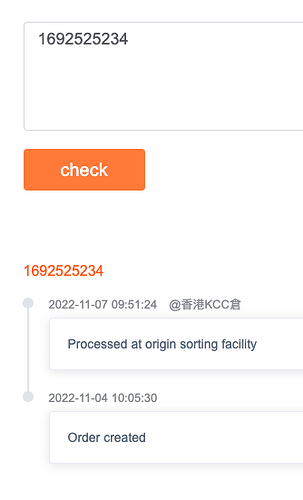 I said couple of times that being in Hungary (EU) is a huge downside with Glorious since we have to pay a bigger shipping price than usually and it takes weeks / months to get the product
I really hoped with this mouse, what is shipped from China from it usually takes 1-2 weeks to get a package, that it will be different but it seems not. 21st of November it is still at the first step… processed in the facility
For this $99 mouse I paid $150 at the end and now I can enjoy a static tracking site for weeks… and who knows how long because it didn't even left the origin
Sorry again
Hey @AdamoA I completely understand the frustration. Let me double check and see if there's any additional updates I can get from our team on your order.
Man that suck, I'm sorry to hear that this is going on. Totally understand the frustration and absolutely A-Okay to vent here. I really hope @Millions and the CS team can help get things moving for you and if not then they are able to get a new mouse packaged and sent your way.
I wish you the best of luck with this and will be really interested to see how it all works out so post updates if you can and post a picture of that beautiful thing once you do finally get it. Best of luck and I'll keep my fingers crossed for ya

That is so awesome! Yes his training has been going well. He is wanting to play league with me. Not my forte. HOWEVER the mechanical step to move into fps which I am the master of.
His sister has a pc she adopted from her mother. We built her mom a new pc. It is loved by both childern. We all game together. I met my wife playing csgo 6 years ago.
On another note. Keep those parental settings on. I have had to go change his back more than once. My son managed to find some truly disturbing games. Quite literally rp games picking genders and doing adult things…
you can google it if you are not aware.
I hope you have a splendid Thanksgiving with your family.
Thanks, hope for the best

I will, def


At least you have an update I've been stuck at this page for 2 weeks now, with the only update being just wait, you know just wait some more. and just wait. you know they take a while, you just wait.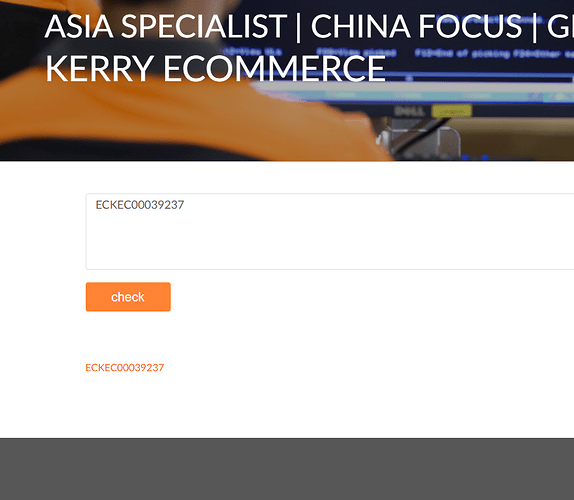 I am sorry for the lost packages.
I am also having a new issue with my mouse. My wife wants this mouse…
Haha, that may be the scariest issue to have arose yet

I had that issue too, try incognito / another browser. Their site is trash.
Hello,
I can understand

But are you sure it's a kerry tracking number? I checked on different sites for you but everyone said no information… maybe it's a fuckup

Ask @Millions and he can run it with CS… I always got quick help from them

Can confirm that the G-Floats for the model O do work with the Series One Pro
Thank you very much for confirming this!
No problem! Sorry it took so long to figure it out haha

Hello guys,
So I thought I'm gonna give you an update regarding the mouse. Since my last post a week passed and sadly everything is quiet on the eastern front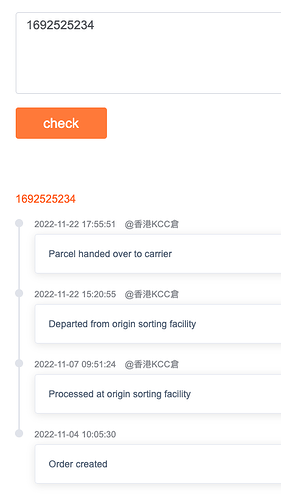 A week ago two new line appeared… and it was handed over to carrier but nothing ever since. According to @JustaDadGamer post after this line he got an update the very next day so I'm kinda disappointed

Dropped a dm to @Millions, waiting for response

It probably didn't update again because of the holidays. I would guess it will start to update again this week