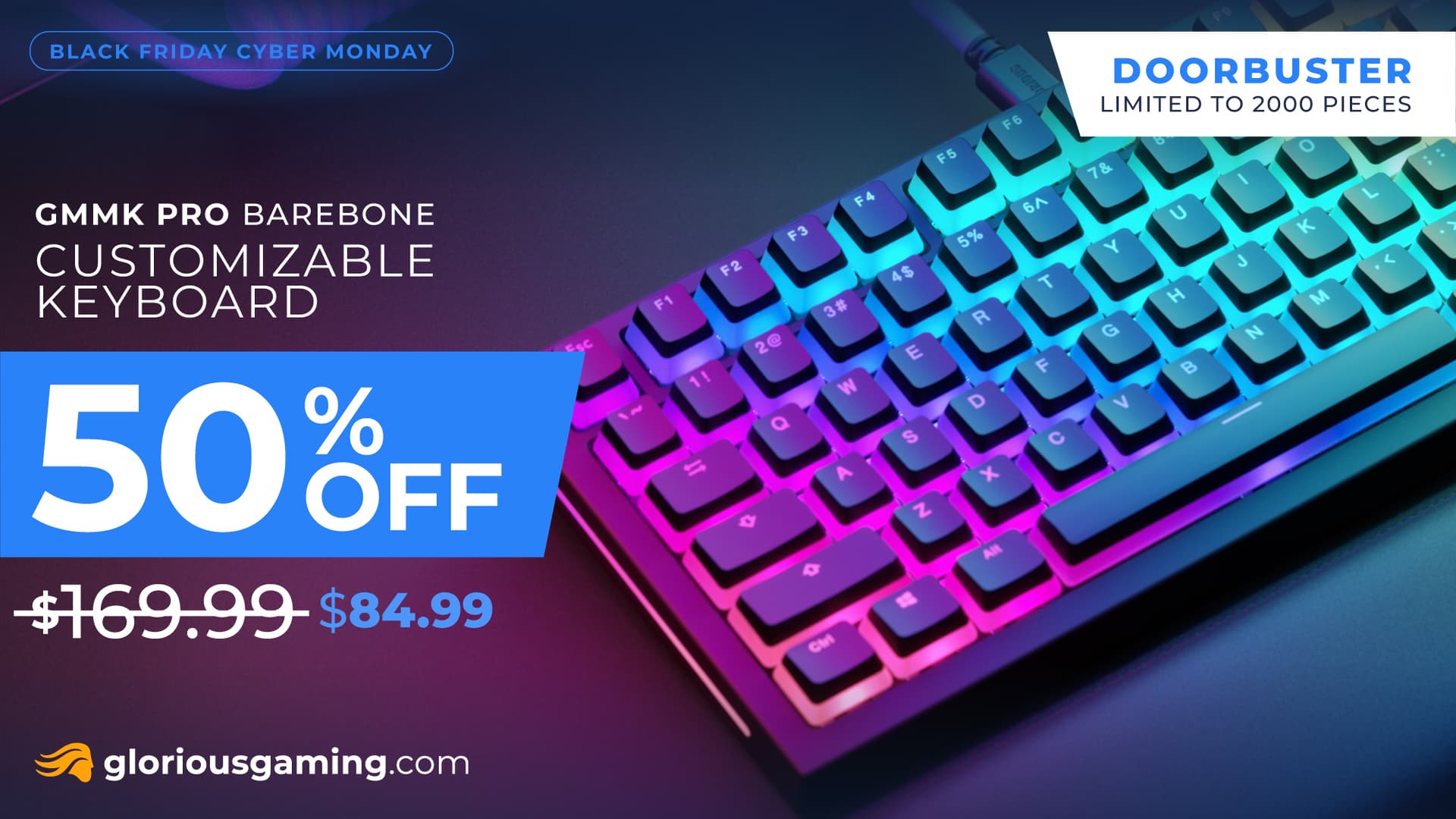 Mark your calendars for the best Glorious sale of the year - Black Friday Cyber Monday is coming up fast!
Guild Early Access: November 18th 12pm ET through November 23rd 12pm ET
Standard Access: November 25th 12am ET through November 28th 11:59 ET
We've got two awesome doorbusters this year - 50% off a GMMK PRO Barebones or 50% off a Model O/O- or D/D- Wireless mouse.
Stock on these is super limited, so if you're interested in grabbing one be sure to have your cart ready when they go live at midnight (ET).
Sign up here to stay up-to-date with all our Glorious BFCM news: Black Friday Updates
More details here: Black Friday Cyber Monday 2022 details