Hey folks!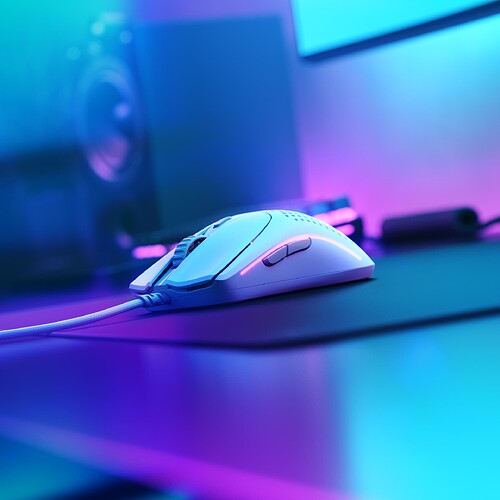 The Glorious Model O 2 is now available!
The Model O 2 is officially in stock at gloriousgaming.com. This mouse is available in both wired and wireless versions. Its new design is better, faster, stronger, and the sensor is more accurate than the original.
Again, our fulfillment centers capacities are limited, there is a limited amount of orders we can process per day. We will ship all Model O 2s in the order we receive them, so the sooner you order yours, the earlier you will get yours!
What's the difference between Model O and Model O 2?
Design Improvements
The Model O 2 maintains the same shape as the original Model O with a completely re-engineered shell. The result is a much stronger and more balanced gaming mouse than its predecessor. Our goal was to create a lightweight mouse with perfect weight distribution, build quality, and comfortable grip— without losing structural integrity.
We've introduced a brand-new split button design, which provides significantly improved consistency and responsiveness over a much larger surface area. The sidewalls are lifted to prevent pinching of your fingers or accidental clicks. Additionally, the O 2's buttons also feature deeper grooves to prevent your fingers from slipping during crucial moments.
A new, enhanced textured surface provides a much more comfortable and secure grip during intense gaming sessions.
Technology Upgrades
With the Model O 2 Wireless, you can now enjoy dual connectivity, with the option to switch between Performance Mode for blazing-fast, lag-free connection, or new "Efficiency" Bluetooth Mode - for battery life that lasts 210 hours – that's weeks of uninterrupted use! It also allows for more universal connectivity, which means you can connect it to PCs, laptops, tablets, and even phones!
The Model O 2 features the next-gen, cutting-edge optical sensor BAMF 2.0, which offers unparalleled accuracy and responsiveness. It also hosts the new Motion Sync technology, which ensures that the mouse movements are smoother than ever and in perfect sync with on-screen actions. This translates into a seamless and fluid gaming experience, without any lag or delay.
BAMF 2.0 expands the DPI (dots per inch) range up to 26,000 for finer sensitivity control. The IPS (inches per second) has also been greatly boosted for more accurate movement tracking.