Hey y'all! Prime Day is here and we're running a promo to celebrate!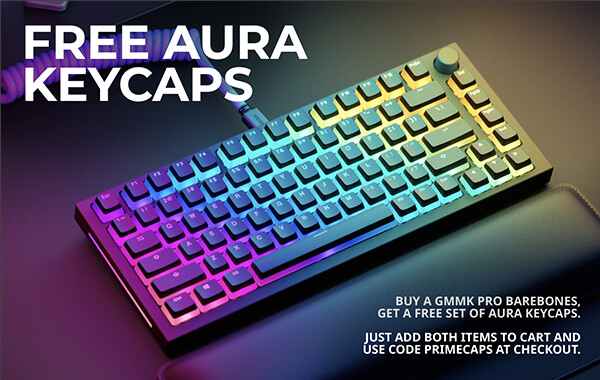 2 Days Only
Save $35 when you snag a GMMK PRO Barebones by getting a set of Aura V2 Keycaps for free.

Add both items to cart and use code PRIMECAPS at checkout.
Offer ends Oct 11, 2023 at 10:59 PM ET.
And don't forget the true meaning of Prime Day; to honor the sacrifice of Optimus Prime.
May he rest in peace