Cool. Where'd you get the display case?
I've only recently started with artisans…






Mostly Hot Keys Project, but a couple Sun artisans too.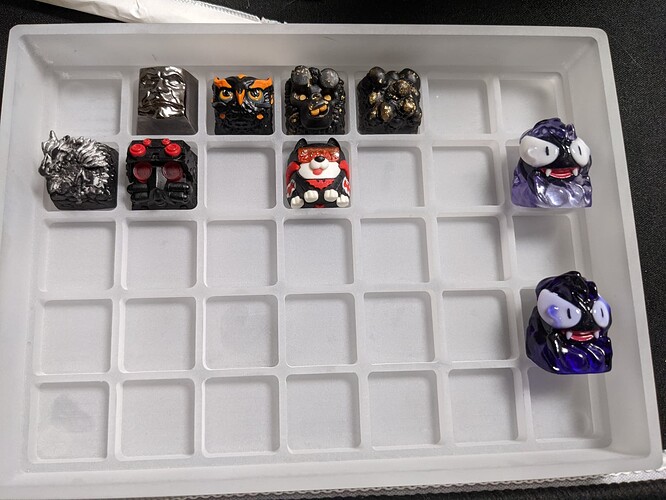 I had to put entering raffles on hold, spending too much money. The Drop ones were the first two I bought, now I just enter raffles if I have some money to burn or see one that I just really like.
Top Row, L to R:
Dark Pope, Fukubo Omega, Hecky Blackgold, 20xx Blackgold
2nd Row, L to R:
Bone Dragon, Project Raven, Batonion Nuclear, Light Ghastly
Bottom:
Dark Ghastly
This is my kind of cap–still has that classic cuspped profile, but serene.
Uhh thats omen from Valorant!
Every time I look at it I am overwhelmed with an insatiable desire to devour some waffles
Small amount of part of my collection, have some more coming from GothCaps and a few other creators. Also a bunch of my DogeThink's are on my board at work.