Hey everybody,
Let there be light! We are thrilled to unveil the most recent addition to our line of custom keycaps: Polychroma RGB Keycaps.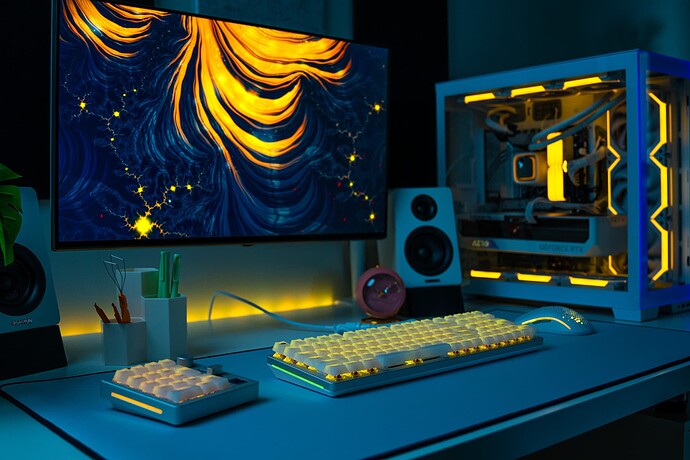 Here's a few rapid fire notes:

Made with premium polycarbonate


Frosted design for evenly diffused lighting


Get front row seats to the light show
For a much more detailed outline of the Polychroma RGB Keycaps, please take a look at our blog post!
And the bonus for our @guild_members! We will be randomly selecting 10 members who order the Polychroma Keycaps today - the 10 members will receive a free Gilded Cap! We'll announce the winners here tomorrow afternoon and follow-up with them via email
(Psst… we might even hand out a few Gilded Caps to a few random Guild members that comment on this post)
Check out the Polychroma RGB Keycaps on our store page

Stay Glorious!
-Br33zy