Hey, y'all! Most of you have probably seen the open letter from our CEO that we shared today. In case you haven't, you can read the whole thing here.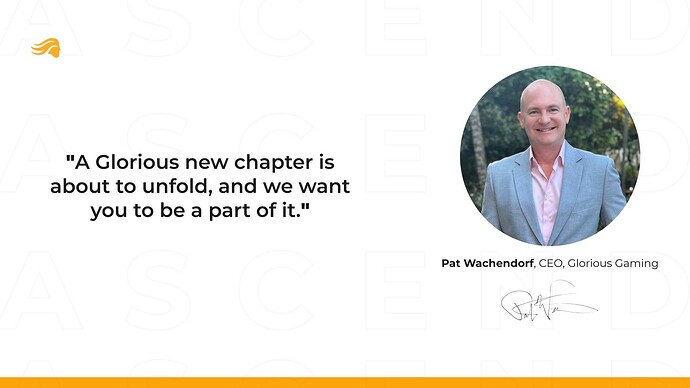 One of the changes we've got coming soon is an expansion of the Guild. We'll be adding more opportunities for Guild members to get involved in our product development process in the near future.
If you're already a Guild member, thank you for being a part of our community
If you're not a Guild member, you can check your eligibility by logging into your Glorious Account and checking your Guild Status Tracker on the top left
We are so thankful for all of you who make our Forum community an active and positive place! I wanted to open up a discussion thread to hear any questions or comments you have about the future of Glorious. Drop anything you'd like to discuss in the thread!
Can't wait to chat with y'all and get your thoughts!
-Bear
P.S.
You can sign up for our email notification list to be the first to hear about our upcoming announcement on the blog page.